Lucky Lottery Numbers – A Simple ASP.NET Web API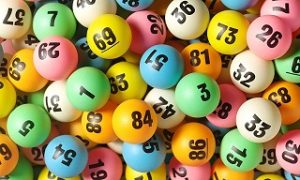 This is a simple ASP.NET Web API that also demonstrates a RESTful api. It will calculate and return lucky lottery numbers based on either a default (api/values/) or custom HTTP Get Request (example: values?name=Kathleen&age=36).
A RESTful API is an application program interface (API) that uses HTTP requests to GET, PUT, POST and DELETE data. A web API is an application programming interface (API) for either a web server or a web browser. ASP.NET Web API is a framework that makes it easy to build HTTP services that reach a broad range of clients, including browsers and mobile devices. ASP.NET Web API is an ideal platform for building RESTful applications on the .NET Framework.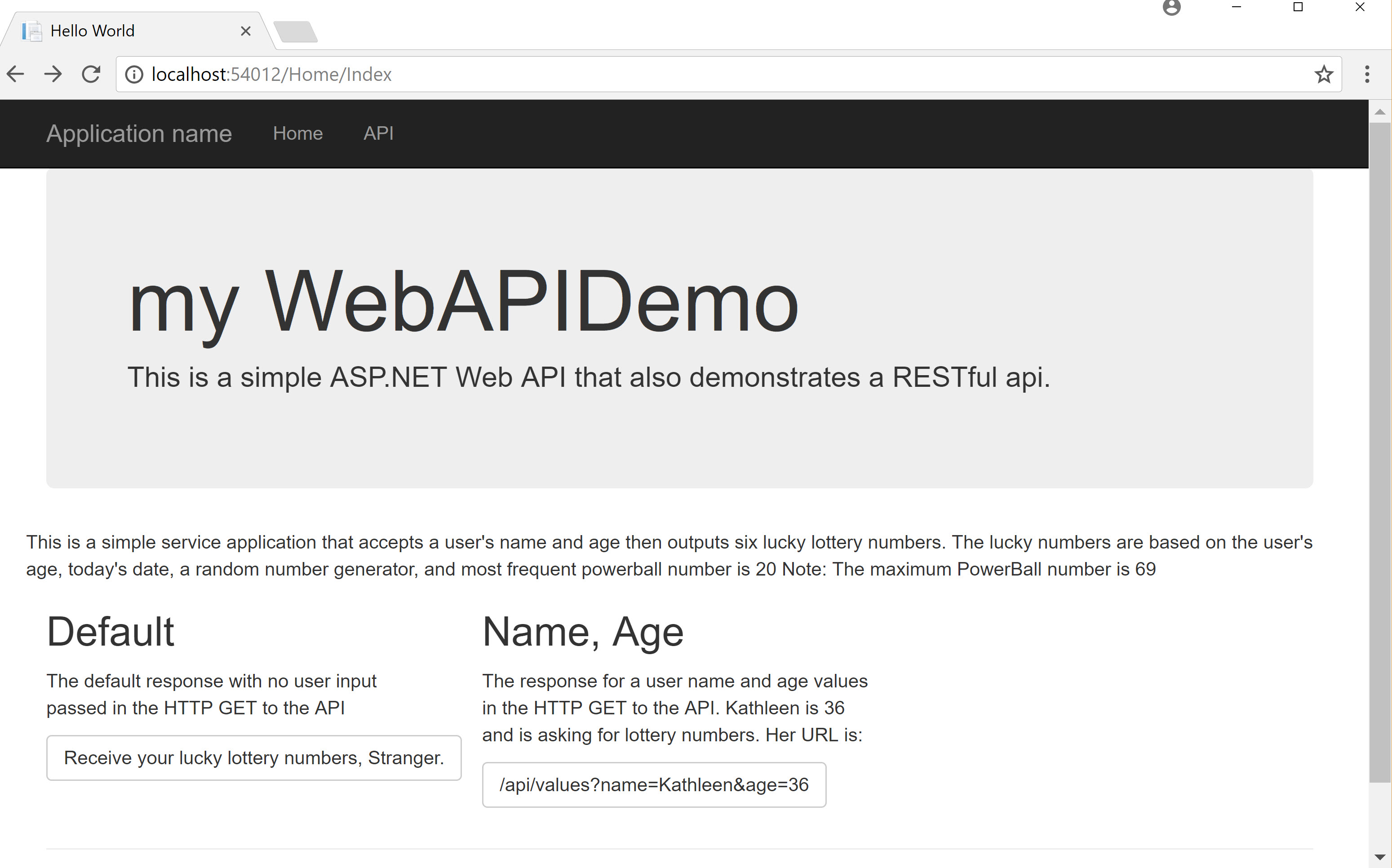 Samples:
ValuesController.cs
Pictures:
Web Application Screen
Default Response
Custom Response
Planned Exception Handling
Visual Studio Solution: myWebAPIDemo_VSS.zip